6 yogurt parfait bar ideas perfect for your next brunch
Build-your-own yogurt bars are a fun and easy addition to any afternoon brunch. Learn how to make your own with our list of simple yogurt parfait bar ideas.
Set your yogurt bar up by section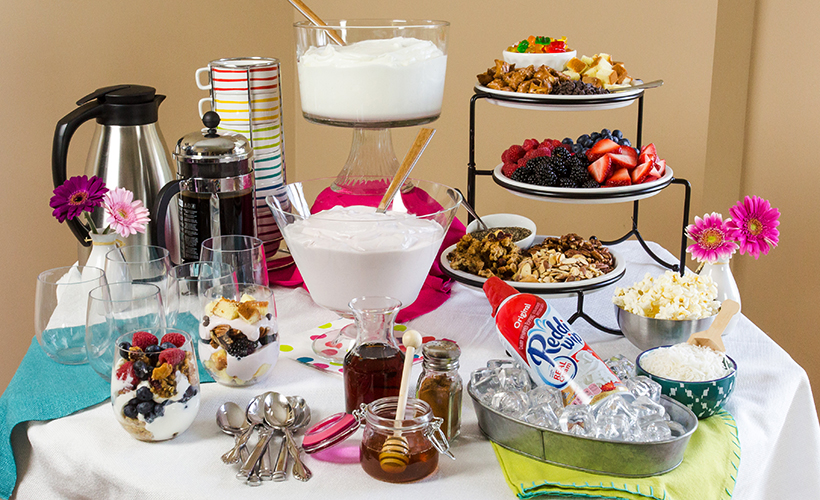 Set your yogurt bar up by grouping food sections like drinks, yogurt, toppings and a little somethin' extra together. Keep dishware, utensils, and napkins in a separate section at the end of the table so the flow of your yogurt bar remains cohesive and makes sense for guests who are building their own parfaits.
Serve yogurt in clear trifle bowls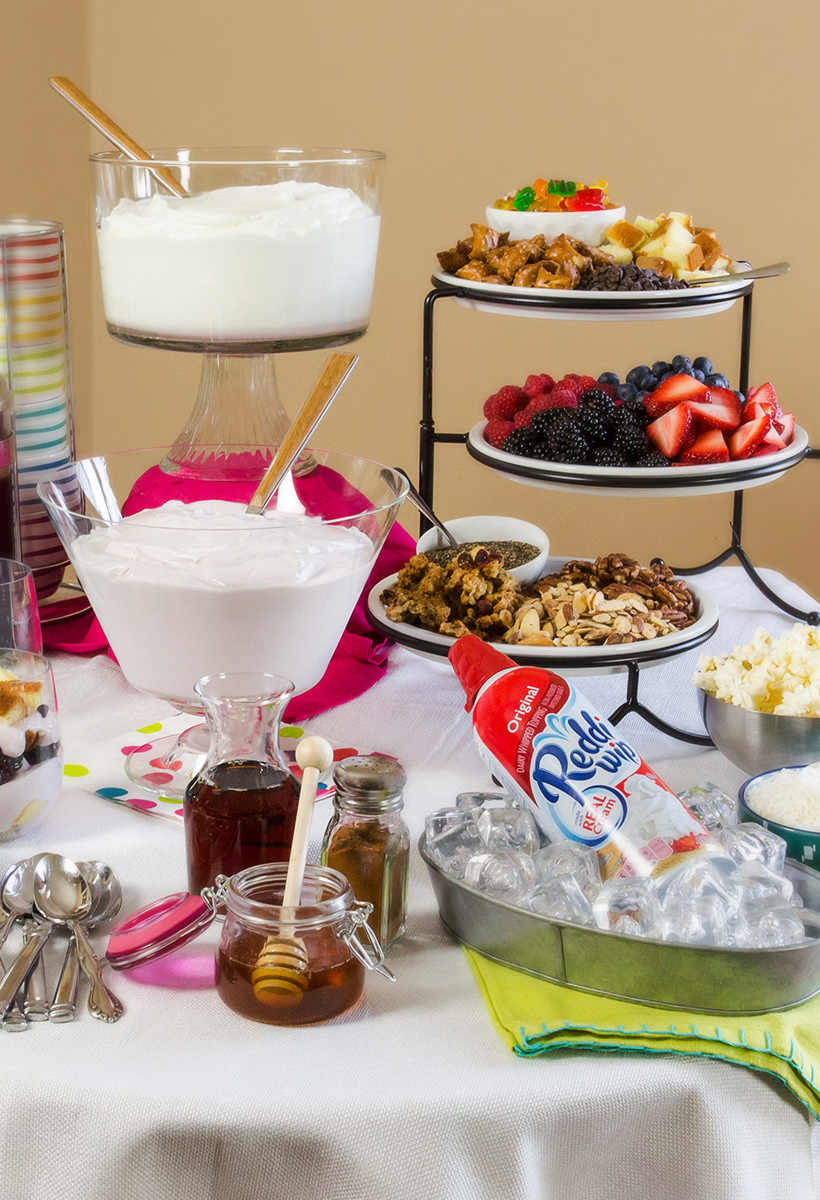 Time to pull the trifle bowls from your wedding registry out of your cabinets and finally put them to good use! To easily serve a crowd, pour multiple 35-ounce containers of Greek yogurt into clear-footed trifle bowls.
When it comes to choosing your yogurt, give guests two crowd-pleasing flavor options. A classic, plain Greek yogurt and a traditional fruit-flavored Greek yogurt like strawberry are a good choice. Since you'll be building your yogurt parfaits with an array of toppings, avoid more complex yogurt flavors.
Break your toppings into sections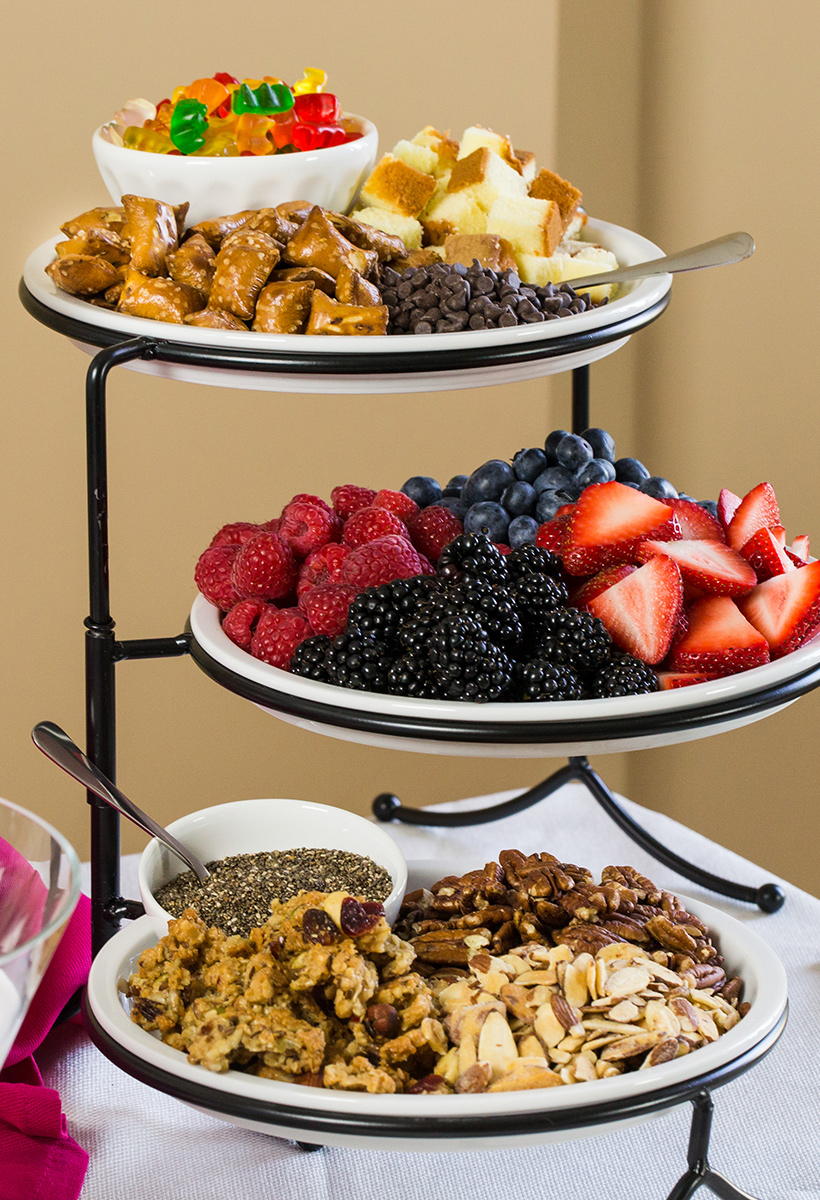 Make it easy for guests to build a parfait with a particular flavor profile by breaking your yogurt toppings into sections. Group berries like strawberries, raspberries, blueberries and blackberries together. Have a nuts n' stuff section with pecans, granola, chia seeds and almonds. For something sweet, try mini-chocolate chips, peanut butter pretzel nuggets, cubes of pound cake, and candy gummies.
Pro-Tip: A 3-tiered plate stand holds plenty of yogurt toppings and saves space on your food bar table.
Include a little somethin' extra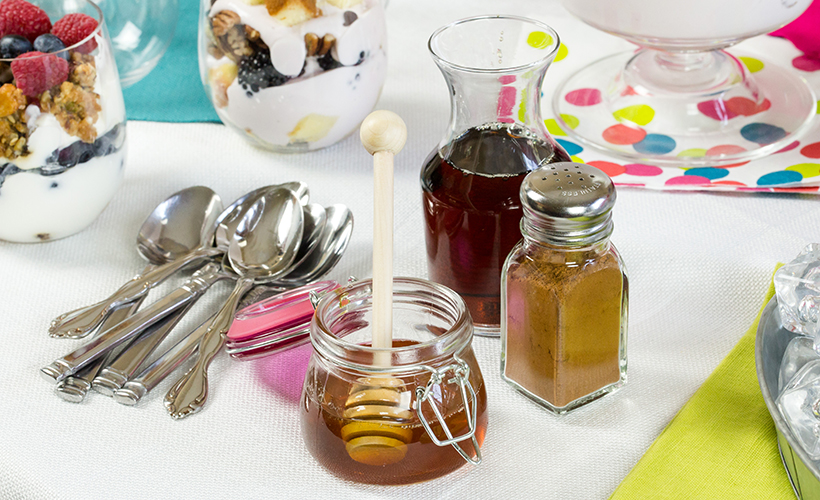 There's no wrong way to build a yogurt parfait. Have fun with your topping options and include a little something extra for guests to top their parfaits with. Leave out honey, ground cinnamon and maple syrup.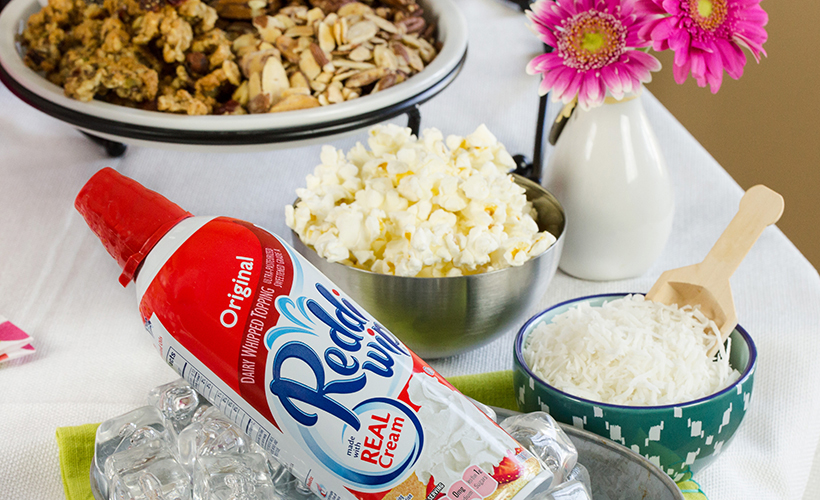 Include small bowls of popcorn and shredded coconut. Keep your brunch lighthearted and joyful by setting up a can of Reddi-wip® on ice.
Build parfaits in stemless wine glasses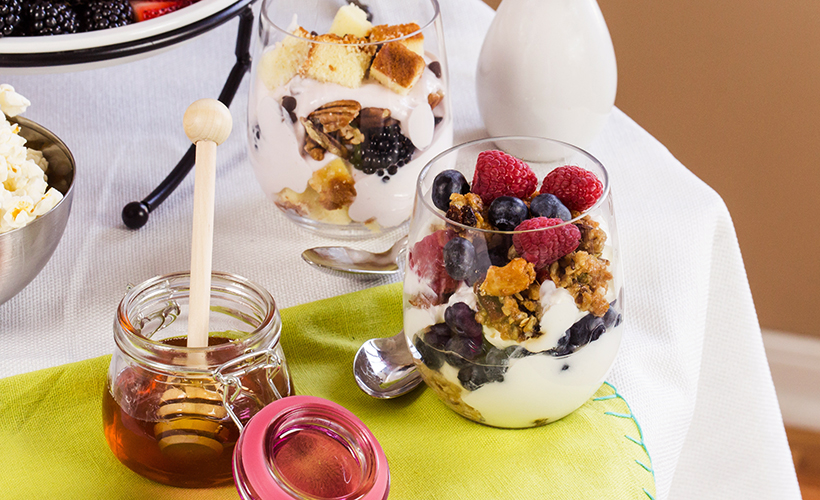 Have guests build their yogurt parfaits in stemless wine glasses rather than bowls. This simple serving trick is sure to impress your guests.
Remember, life without coffee is scary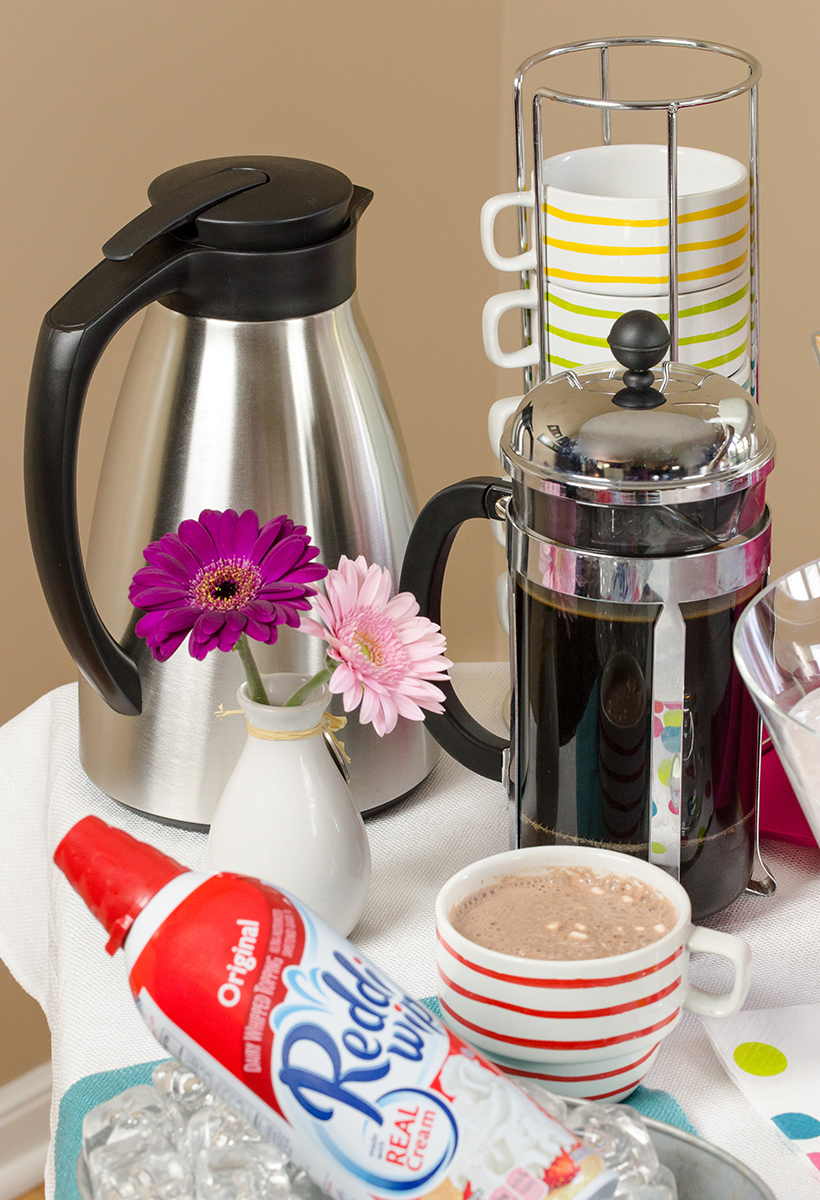 No yogurt bar brunch is complete without coffee! Make your brunch extra special by brewing French press coffee for guests. Provide friends who are opposed to caffeine (gasp!) an additional hot beverage option like Swiss Miss® hot cocoa. Keep beverages warm throughout brunch by keeping them in a stainless steel thermal carafe.
Photos and concepts for this yogurt bar were provided by Garnish with Lemon.