How to cook in for one week
Nothing gives me greater satisfaction than helping people gain confidence in the kitchen! So, I am excited to be a part of ConAgra Foods' #GreatAmericanCookIn Challenge, which encourages people to pledge to "cook in" for one week during the month of May. Not only is cooking at home a fun and creative endeavor, but it's also more cost-effective to buy a week's worth of groceries rather than ordering takeout every night.
After a long day at work, cooking in can seem overwhelming—deciding what to make, going to the grocery store, preparing and then actually cooking the meal! The key to cooking in all week, sans stress, is organization and preparation! Even the best intentions can run amok if you don't plan properly.
So here are a few things I do to make weeknight cooking a breeze:
Strategize and stock up
Make a weekly menu, ingredient list and shop for the bulk of menu at once. Break down your menu into smaller tasks and see what you can make ahead or which tasks you can knock out at one time. Are you using chopped peppers two nights in a row this week? Wash and chop everything you need during one prep session.
Partially prep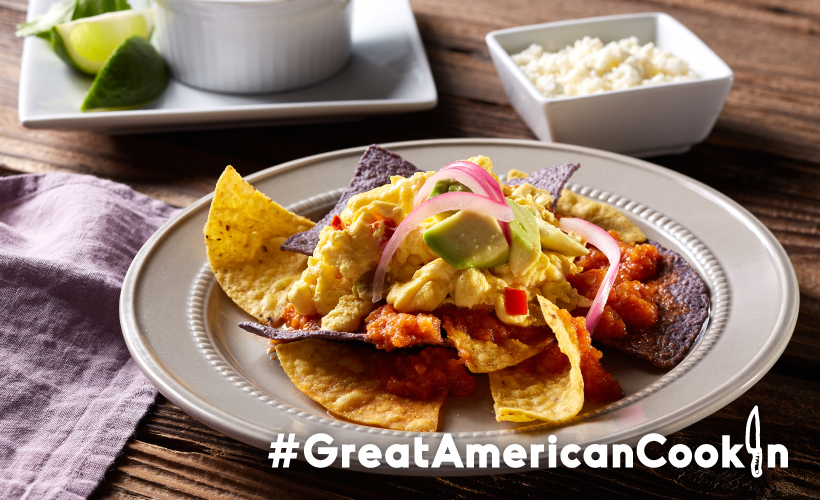 For dishes like these Spicy Southwestern Chilaquiles, you can save time during lunch hour by making the sauce a day ahead of time—filled with the bold flavors of RO*TEL®, rich Hunt's®  tomato paste and spicy guajillo peppers. The sauce actually tastes even better when the flavors have had some time to meld.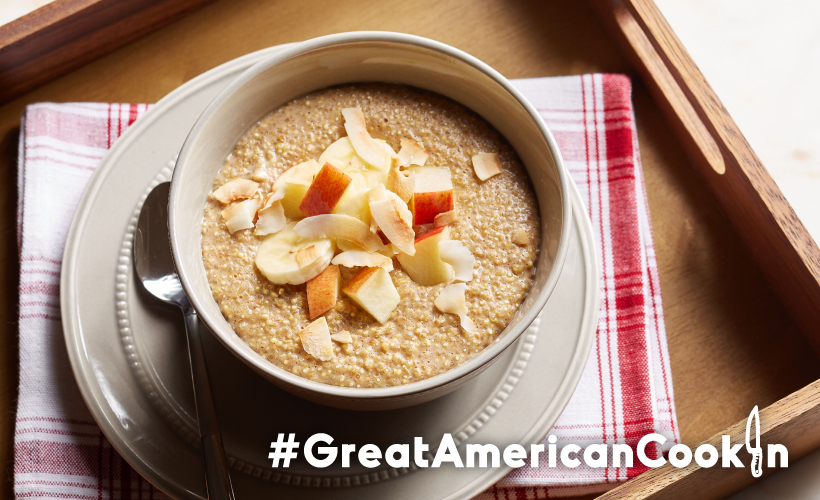 For this Peanut Butter Quinoa Breakfast Bowl, I prep the dry ingredients and keep them in a lidded jar in the pantry so I can just scoop some into my bowl in the morning.
Enlist help
Buy pre-chopped vegetables at the store and ask the butcher or fishmonger to prep your protein for you.
Double down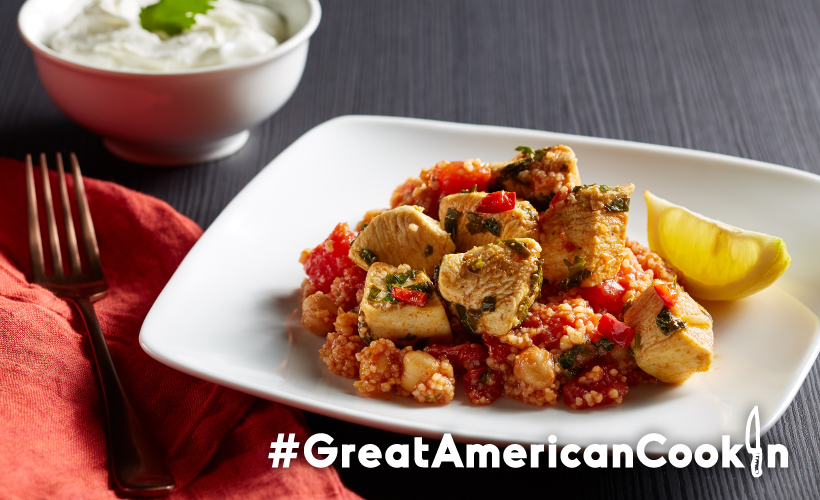 The marinade for this Moroccan Chicken can be doubled or tripled and then kept in the refrigerator to use at a moment's notice.
Make ahead
Prepare dishes to completion and then portion them into individual servings in reusable plastic containers and store in the refrigerator or freezer until ready to eat. After work, simply re-heat in the microwave and you have a hearty supper in minutes.
Prepare your pantry
A well-stocked pantry makes cooking in much easier! Identify what you use often and make sure your pantry is stocked. I always have a few staples in my kitchen: garlic, onions, olive oil, PAM® non-stick cooking spray and Hunt's canned tomatoes and tomato paste.
Join me in ConAgra's #GreatAmericanCookIn Challenge by pledging to participate using the #GreatAmericanCookIn hashtag on Twitter or Instagram and show us what you have cooking from your one-week challenge. By pledging, select participants will win a special cooking-in kit, complete with ingredients and a recipe book featuring my recipes.
I can't wait to see what you cook!
Catherine De Orio is a well-known culinary and lifestyle expert and host of an Emmy award-winning restaurant review show in Chicago.